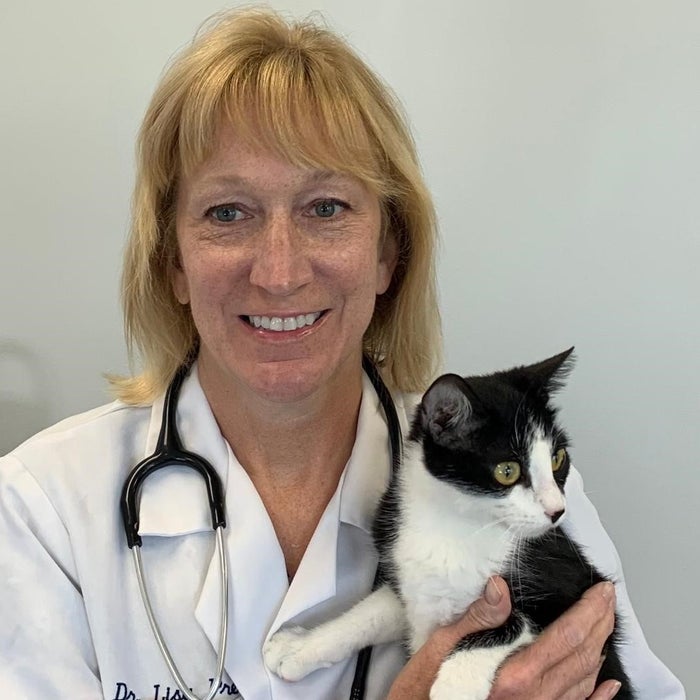 Lisa PrestonDVM - Owner
Dr. Lisa Preston graduated from Purdue way back in 1988! She is a "Regionite" and grew up in Highland. After graduation, she worked at the Calumet Emergency Veterinary Clinic and also did relief work at various local clinics. She started working at St. John part-time in 1989 and full-time in 1995. Dr. Preston became part owner of the clinic with Dr. Dave Austin in 1999 as they planned a large expansion of the then small clinic.
Dr. Preston is very proud of the growth and expansion of St. John Animal Clinic over the years. "We have kept up with advances in veterinary medicine with state-of-the-art equipment and a beautiful building. This enabled us to hire many top-notch veterinarians and staff who have contributed to this being a Best of the Region Winner for many years. The daily collaboration between veterinarians really contributes to the high quality care we are able to offer."
She truly looks at practice as a partnership between the client, pet and veterinarian. The more involved and educated the client is about their animal, the better they can make choices regarding care. She welcomes questions and discussions and sometimes even learns from her clients. Dr. Preston takes her time working with scared and reactive pets and has earned the nick-name "the cat whisperer" for her ability to work with fearful and fearless felines. Dr. Preston has a special interest in acupuncture and has used it with success, especially for arthritis pain and intervertebral disc disease.
Dr. Preston is married and has two grown children, two cats and two dogs- all rescues (except the children 😊). She enjoys cycling, hot yoga, and is trying to like working out at the gym. She has a passion for adventure. Given the opportunity she will kayak, snorkel, and zipline among other outdoor activities. A few years back she hiked and camped in the Grand Canyon to see the amazing Havasupi village and waterfalls. She loves planning vacations, especially oceanside, to rest and recharge.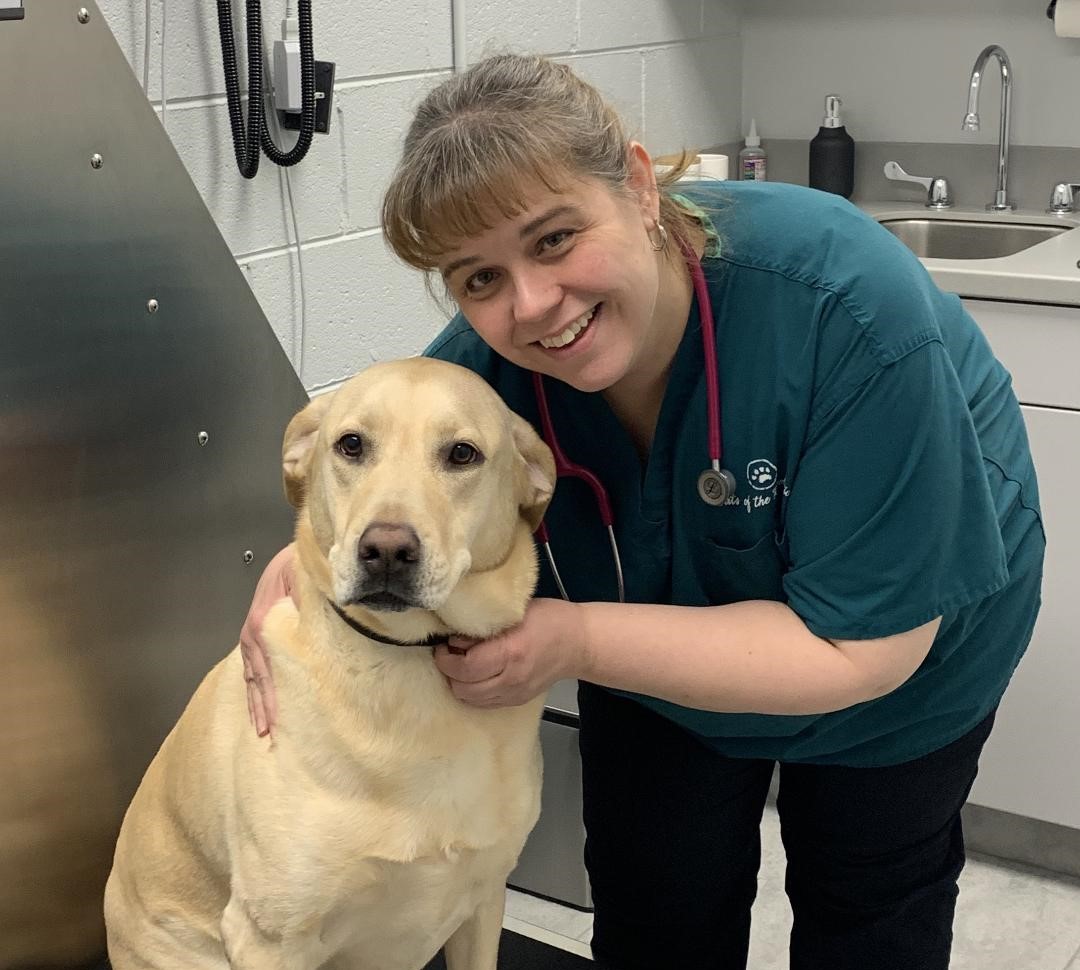 Melissa BuggieDVM - Owner
Dr. Melissa Buggie graduated from Purdue's School of Veterinary Medicine in 2001. Graduated from Purdue's School of Veterinary Medicine in 2001. While attending Purdue Dr. Buggie was involved with the SCAVMA and AAHA. After graduation, she had many offers for employment and we were lucky she chose us! She has worked here at St. John Animal Clinic since graduation and is now one of the owners!
She is an active member of IVMA and AVMA. Veterinary medicine is her passion; she enjoys preventative medicine and soft tissue surgery. She is our resident Heartworm Treatment Doctor, plus worked very hard to help our clinic to attain Fear Free Certification!! She has attained the Elite status within her individual Fear Free certification.
Dr. Buggie loves spending time with her family (especially her amazing son and daughter), and her pets. She also loves to go fishing, boating, doing crafts, is an avid reader, and enjoys beekeeping. She even finds time to volunteer as a 4-H assistant leader, and mini 4-H leader.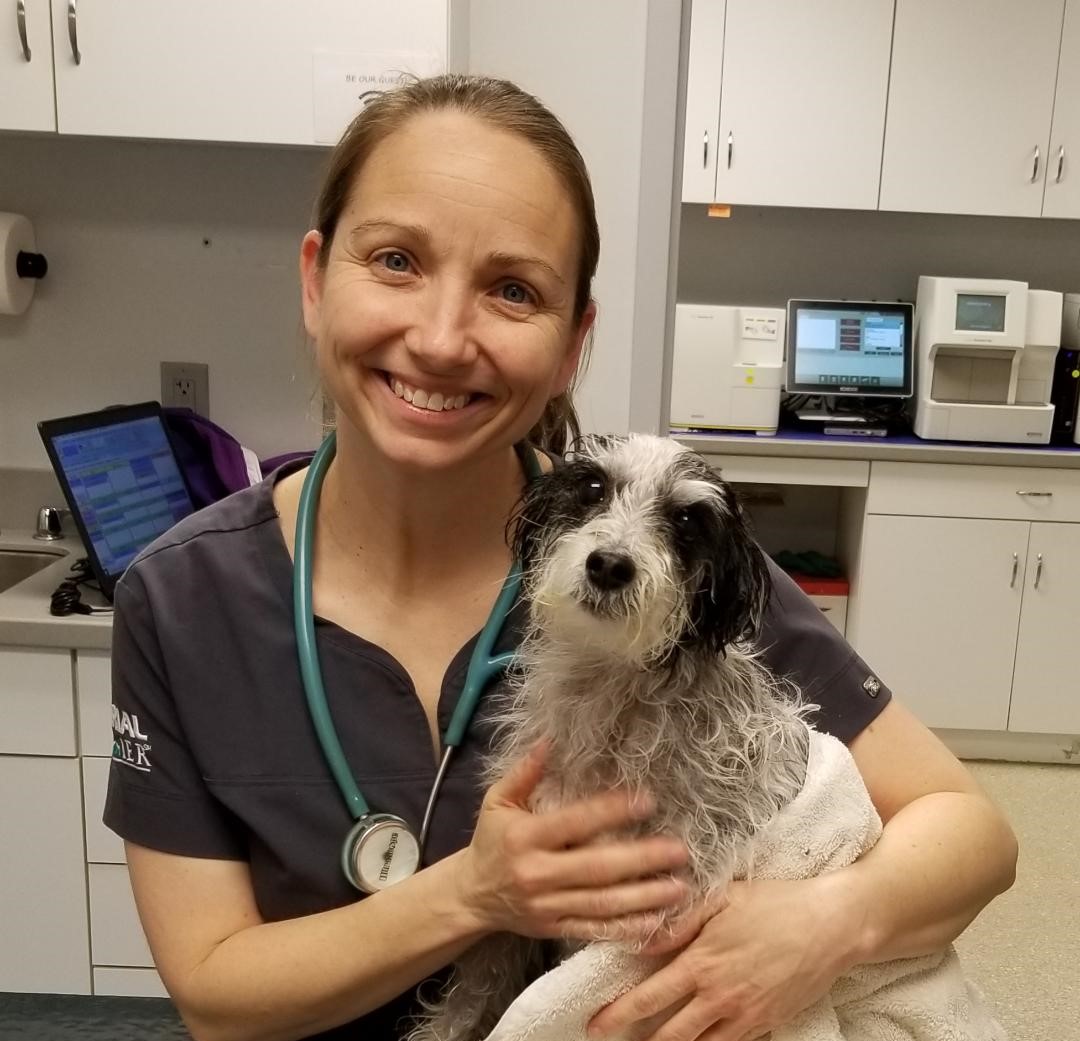 Christy CooperDVM - Owner
Dr. Christy Cooper graduated from Purdue's School of Veterinary Medicine in 2003. She also received a Bachelor's Degree in Biology in 1999. While attending Purdue she received the Bastien Award for exceptional care of canine patients. She held the position of Treasurer for the Exotic Club for two years and was involved in SCAVMA, AAFP, Pet Safe and SVECCS.
Dr. Cooper started hanging around here back in 1995 straight out of high school. She spent time shadowing the doctors and helping out where and whenever needed. After a couple of years, we hired her as a veterinary assistant! The rest is history; now she is part owner! Dr. Cooper likes the puppy/kitten visits, setting up the human-animal bond. She also enjoys preventative medicine, ultrasound, and surgery. She is currently a member of AVMA, IVMA, and is Fear Free Certified.
While not at work, you'll probably find Dr. Cooper spending time with her family on a sports field, either supporting her children or playing soccer herself. She enjoys spending time outside doing activities, like family swim time, sand volleyball, hiking, and scuba diving. She has a dog, 2 cats, and 2 rats.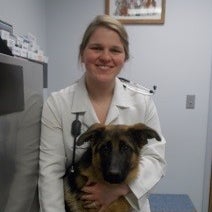 Melissa DunnDVM
Dr. Melissa Dunn graduated from Purdue University's College of Veterinary Medicine in 2014. Her undergraduate degree in biology was completed at Butler University in 2010, while participating on the varsity softball team. In veterinary school, she participated in several clubs including SCAVMA, AAFP, Shelter Club, and Exotic Club.
After graduating right across the street at Lake Central High School, she began shadowing the doctors here at the clinic. Soon after, Dr. Dunn was hired by the clinic as a receptionist and veterinarian's assistant, while attending college. In the final stretch of veterinary school, the owner's offered Dr. Dunn a position as an associate. She loves the preventative medicine aspect of office visits as well as surgery and every puppy and kitten that walks through the door. One of Dr. Dunn's most rewarding moment as a vet was after a long foreign body surgery, the owner was so thankful that it made the very long, stressful day worth it. Dr. Dunn enjoys discussing animal behavior in order to help owners better understand their animals and live happily together. Dr. Dunn is currently a member of the following organizations: AVMA and IVMA.
Outside of the clinic, Dr. Dunn is an early morning person, which allows her to enjoy fishing trips with her husband whenever she can. Her and her husband have been together since high school, and they have enjoyed the journey through eight long years of schooling. She spends a great deal of time training her two energetic pups. Dr. Dunn also spoils her five cats and bunny daily.
Kim Michels DVM
Dr. Kim Michels is one of the associate veterinarians here at SJAC. She graduated from Purdue University with her B.S. in Animal Sciences and later her D.V.M in 2017. Dr. Michels is also a member of AVMA, INVMA, and Fear Free Pets (Level 3 certified).
Dr. Michels has always had a love for science and found veterinary medicine is a rewarding career for her. Each day is different, and she loves all the different roles she can have as a veterinarian such as a dentist, surgeon, or primary care doctor. Dr. Michels has diverse interests in medicine, behavior, and surgery. She enjoys building bonds with her clients and patients and cherishes those opportunities to interact with them.
Dr. Michels grew up in Northwest Indiana and came to SJAC for an externship during her final year of veterinary school. She enjoyed her time here and returned after working in Illinois for a few years. Some perks at SJAC are the short commute to work, the awesome team members, and the loyal and grateful clientele.
In her free time, Dr. Michels enjoys attending fitness classes, baking, crafting, and spending time with her husband and rescue Dutch Shepherd, Leia. Most recently Dr. Michels added a Belgian Malinois puppy Rogue, to her family in December 2021. He loves coming to work with her on a daily basis.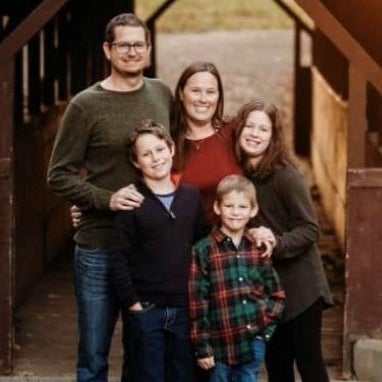 Emily ShillingRVT
Emily received her Associate degree in Applied Science in Veterinary Technology from Joliet Junior College in 2009. While there, she was an active member of the Veterinary Technology Club.
St. John Animal Clinic was lucky that when Emily was finishing up her externship at another clinic she came to us eager and ready to be a part of the team. She's been a perfect piece in the SJAC puzzle since.
Her own fur babies include 2 pitties named Mia and Yukon. But if you ask her about her most exotic animals she's worked with she'll probably tell you her kids!(On a serious note she had owned several exotic species including an iguana, turtle, and a tortoise!)
Outside of working with animals Emily enjoys reading and attending supercross races with her husband. Now that their 3 young children are getting older she and her husband are enjoying getting back into camping. Fun facts about Emily: she is obsessed with polka dots, and of course turtles!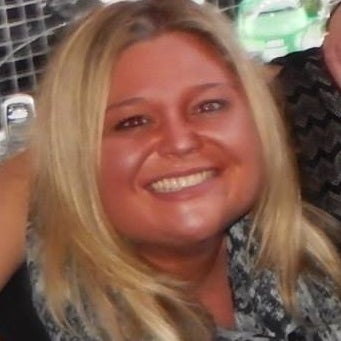 Holly HartRVT
Holly is a 2013 graduate of Purdue University with her AS in Veterinary Technology. Holly has been with the clinic since 2003 when she was in high school and started out as a receptionist. We are lucky to have her talents, compassion, and tender heart. Holly loves all animals but has a special place in her heart for Mastiffs.
When she is not here at work, she enjoys spending time with her pets, family and friends!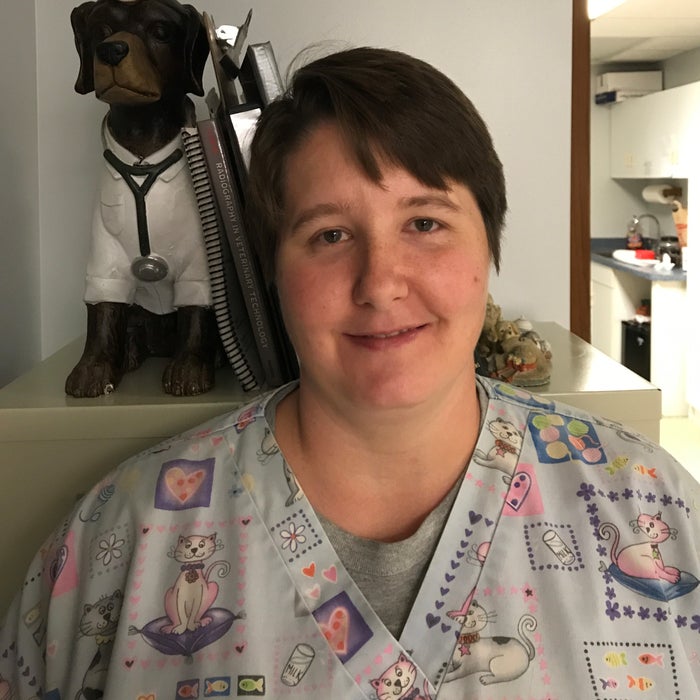 Jessica BatesRVT
Before deciding to fully immerse herself in the animal world, Jess received an Associates's in Early Childhood Education and a Bachelor in Elementary Education from Purdue University Calumet. Her journey with veterinary medicine, and us, started here when she needed a job while finishing her degree.
Throughout her time teaching, she continued to work as an assistant at SJAC (where we've been proud to have her on the team since!), but after teaching 6th-grade science for a year she felt she wasn't spending enough time working with animals. Between her love for animals and her love for the science behind veterinary medicine, she was compelled to go back to school again and received her Associate in Veterinary Technology from Penn Foster in 2018.
Her four-legged children include Scout an American Bulldog/Boxer mix, and 3 kitties: Scar, a Japanese Bobtail, Clark a domestic shorthair, and her newest addition Cosmo, a domestic shorthair.
She is also a single mom to 3 two-legged children that she is proud to have raised while attending the veterinary technician program and also working full time. In her spare time, she takes her children to the bowling leagues and on camping and hiking trips at state parks.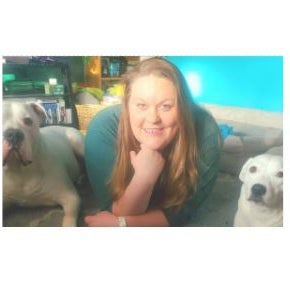 Shannon Nowak-Johnson BS, RVT
Shannon Nowak-Johnson is an RVT here at SJAC. She graduated from Purdue University Calumet with a BS in biology and then continued her education at Fox College where she obtained her degree to take the national exam to become a Registered Veterinarian Technician.
One of Shannon's favorite things about her profession is not only working with the fur babies but helping comfort our human friends as well!
She began her employment with SJAC in 2020, right before the pandemic began! She loves working with her SJAC family and getting to know her clients and patients!
When she clocks out after her busy day, she loves going home to her "zoo." Her 5 cats (Fireball, Whiskey, Riot, JBell, and Beanie), as well as her 2 dogs (Ace and Hazel), give her reasons to smile all the time. Of course, being the animal lover she is, if she could have one superpower it would be the ability to talk to animals. What else could possibly compare?
Shirley NieblingOffice Manager
Started working at St. John Animal Clinic in 1988. She graduated from Purdue Calumet with an Associate's Degree in Business and a Bachelor of Science Degree in Human Resource Management. She became our office manager in 2002, which we are lucky for. She spoils us with lots of fun activities and goodies throughout the year. She even has grill out days for the entire clinic!
Since 2001 she has been involved with raising money and awareness for breast cancer. You will often see her wearing lots of pink! Aside from loving her job and coworkers, she loves to spend time with her family and friends. She also cherishes being a grandma!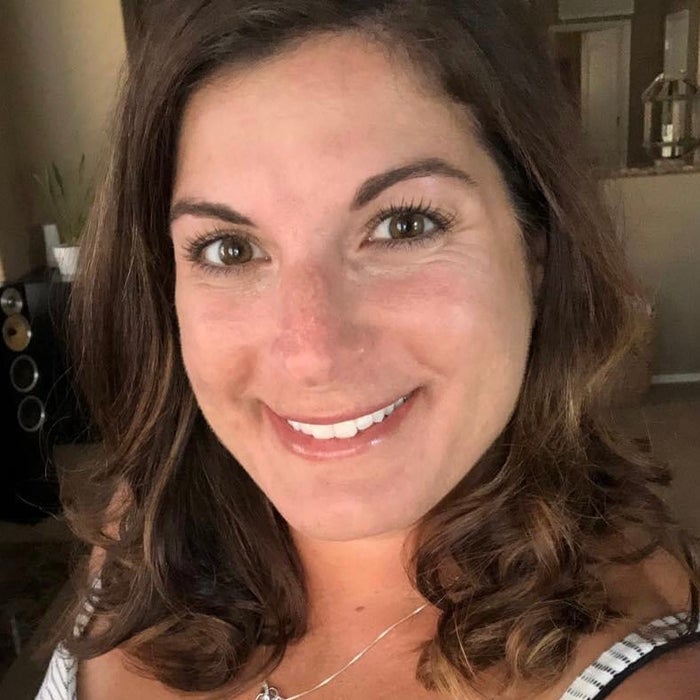 Magdalene Amanatidis, BS, RVTTechnician Manager
Maggie received her associate in applied science in 2002 and her bachelor's in science in 2003 from Purdue University Veterinary Technology Program. While there, she was a member of the student chapter of the American Veterinary Medical Association. Her studies focused on animal behavior and management.
Maggie has a Pomeranian mix named Mr. Fluffypants, known as 'pants' here in the clinic who was rescued from an overcrowded shelter in China. Some fun facts about Maggie are that she loves to sing, she is a published author, loves to travel, and her favorite place is Disney World.
Kelly Kwilosz Inventory Manager
Kelly joined SJAC in 1999 and has worked in all areas of the clinic. Currently, you can find her working behind the scenes as Inventory Manager as providing support for staff and clinic in many capacities. Kelly is a proud graduate of Purdue University. She Fear Free Certified Elite and loves all animals..... Kelly resides in Chesterton with her husband, young son and pets (Labrador, black cat, eclectus parrot and leopard gecko). She loves to stay active and enjoys running, hiking, camping, scuba diving and rally with the dog. She taught barre for 5 years and was also a wildland firefighter for 2 seasons.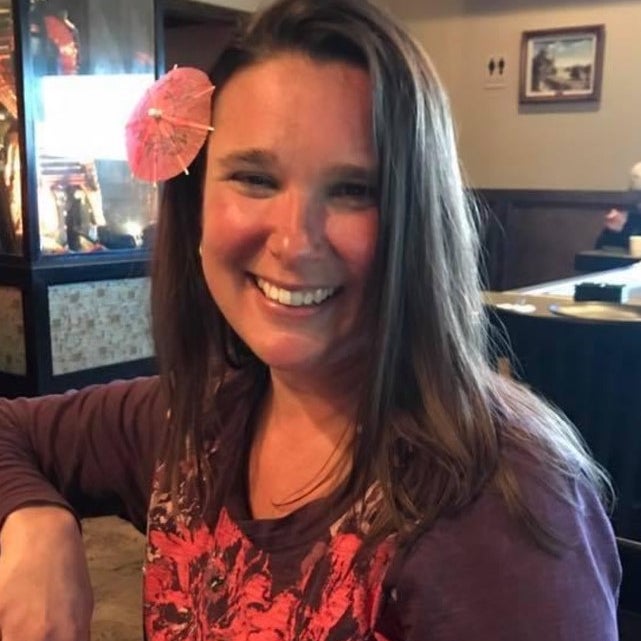 Jill Kaminsky Reception
Jill has been a member of the St. John Animal Clinic family since 2016. She grew up here in St. John and played softball for Lake Central High School and Indiana Purdue Fort Wayne. She graduated with a Bachelor of Science in Hospitality and Tourism Management from Purdue.
She is an amazing lead for our superstar reception crew, and always provides empathy, care, attention and a beautiful smile to all of our clients. She has always had a passion for animals, so she absolutely loves her job. She feels it is an honor and a privilege to be able to come into work with this amazing team.
She continues to reside in St. John with her husband, son, and two fur babies. In her free time, she enjoys spending time with her family, watching her son play sports, traveling, gardening, and taking her dogs for walks!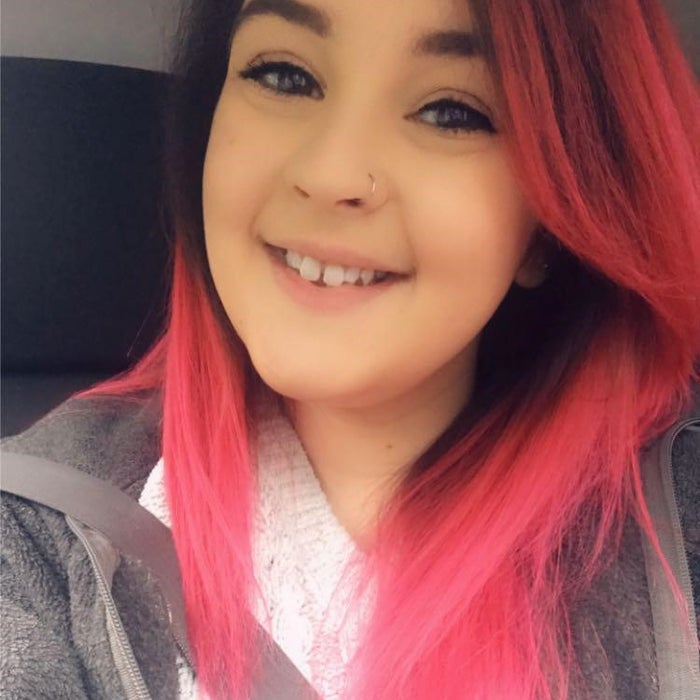 Caroline (CeeJ) Janiga Assistant
Ceej Janiga is the Lead Veterinary Assistant here at SJAC! After graduating from Lake Central High School in 2014, Ceej worked in food service as management until she needed a second job. Ceej has always loved animals and excels in customer service, so when she applied for a job as a Receptionist in 2017, the rest was history! After a few months at SJAC, she decided to make it a full time gig. She is one of our many Fear Free Certified professionals and has achieved her Level 3 Certification.
When she's not being a superstar at work, she enjoys spoiling her two cats, Zsa Zsa and Eva, video gaming, attending concerts and music festivals, and spending time with her family. Ceej also has a 'better half' named Mike who has been her rock for 6 years. He popped the question in 2020 and they hope to be married in the next few years!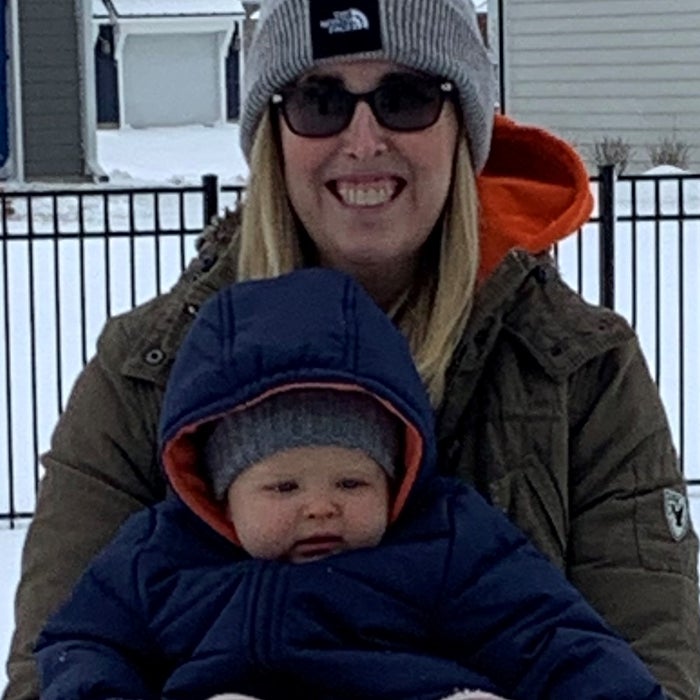 Elizabeth Mazur Surgery Manager
Elizabeth Mazur is the Surgical Manager here at SJAC. She has worked in the Veterinary Field since 2005, and came to SJAC in 2012 looking to expand her knowledge. Liz has worked her way up the ladder from receptionist to veterinary assistant, and eventually into her new position as Surgical Manager. Even though she is the Surgical Manager, she still enjoys working as an assistant, and occasionally works as a receptionist when needed. Liz loves the interaction between the clients and the patients. When Liz is not at work, she enjoys spending her time with her husband and son! They love to travel, and their favorite place to visit is Disney World! When she is not traveling, she loves to be outside with her son going for walks and swimming! She also has two dogs, Beemer a mini dachshund, and Levi a border collie.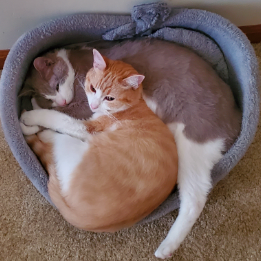 MEET OUR HERBIE!
I have thoroughly enjoyed my time being the clinic mascot; however, with the recent remodel of the clinic, I was able to find my retirement home at Dr. Cooper's. I do miss hiding in the e-collars and sitting on all the laptops, as well as moseying into some of the exam rooms. In my retirement I get to enjoy napping in various sun locations, playing hide and seek with the kids, chasing the laser light, and hanging out by the pool. I have even grown to love the new kitten, and do really like snuggling with him…the dog is another story. I have even trimmed down some, since it's harder to fool this family into thinking no one fed me!